BEHIND OUR BRANDS
Getting to know Mia Seipel from Boob Design
We love Boob Design. Their dedication to creating beautiful clothes that are at the height of both comfort and style
continuously keeps them at the forefront of maternity and nursing wear, whilst their chic and classic collections allow Mums to stay effortessly elegant on a daily basis.
With a gorgeous variety spanning across lingerie, sportswear, every day basics and occasion wear, Boob Design remain an integral member of the Family Nation wardrobe.
And that's why we are so excited to introduce you to Founder of Boob Design, Mia Seipel!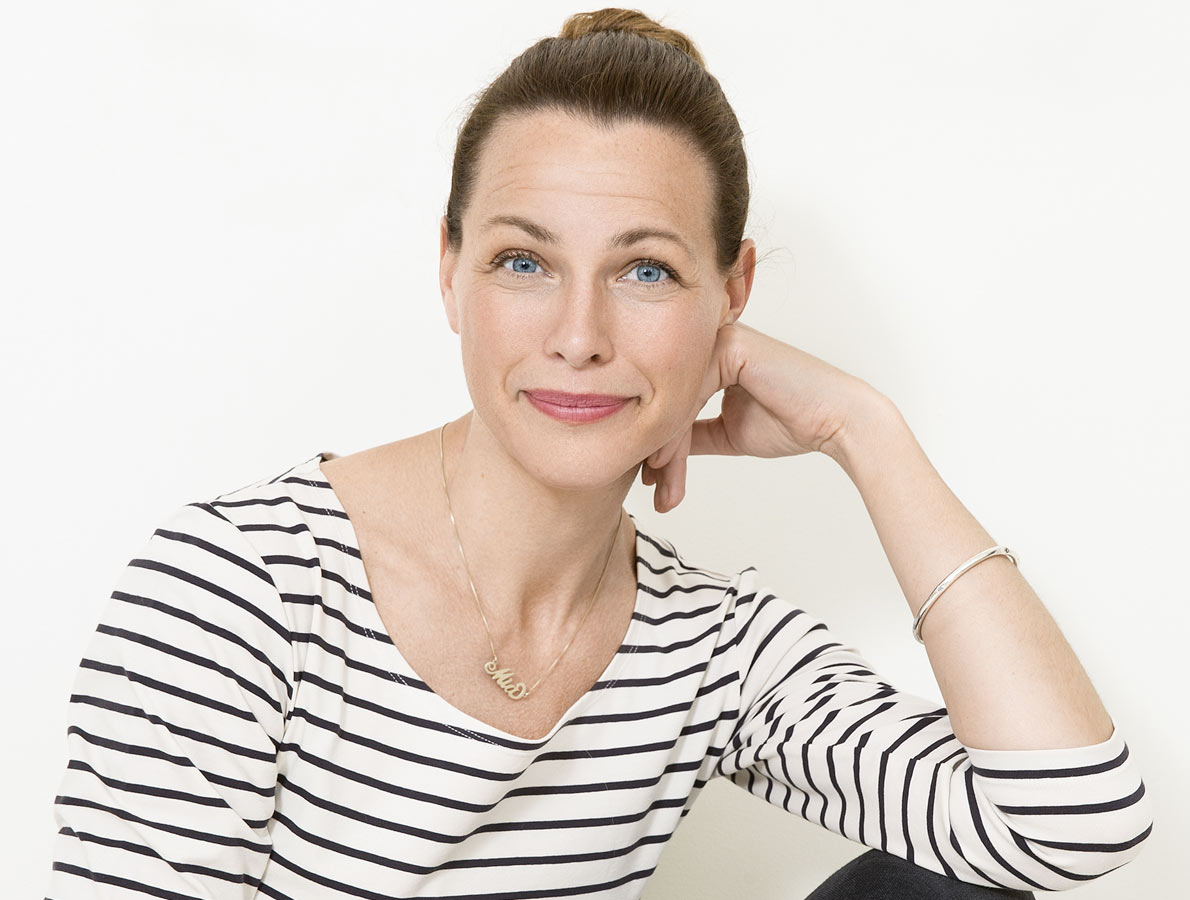 Hi Mia! Thanks so much for speaking to us.
We'd like to start off by asking what was the inspiration behind starting Boob Design?
The idea of Boob was born on a cold and windy autumn day in 1999, when I watched my sister breastfeed her newborn son
with the north wind sweeping around her bare waist. There and then, I realized that mothers, like all super heroes, deserve the right gear.
The solution was Boob's patented nursing collection, which has become a favourite among mothers all over the world.
And that was just the beginning. Today we make clothes for all stages of motherhood, with smart double function for pregnancy and nursing.

We love the Mother / Superhero analogy! Can you describe Boob Design to us in 3 words?
Innovative, sustainable and caring.

And what would you say makes your products unique?
When you buy a garment from Boob, you buy a product that has been produced with care. Some of this you can see and feel for yourself,
when you wear our clothes. What may be less obvious is the care we show for everything involved in the production;
the people and the environment.
Therefore we have decided that all new products in the Boob assortment must:
1. Serve a purpose
2. Be made of sustainable material
3. Be certified according to OEKO-Tex® Standard 100
4. Be responsibly produced
Today 80% of all our clothes are made from sustainable materials. We keep our entire production in Europe
and only work with factories that respect our Code of Conduct. And all our products are certified according to OEKO-Tex® Standard 100.

Your huge focus on sustainability is one of the many reasons we adore you!
Now Mia, we know you're based in Stockholm with your wonderful family.
Where is your favourite place there to take the kids?
Långholmen in the South center of Stockholm is an island that offers green lush picnic areas
as well as smaller beaches where you can take a dip right across from the City hall.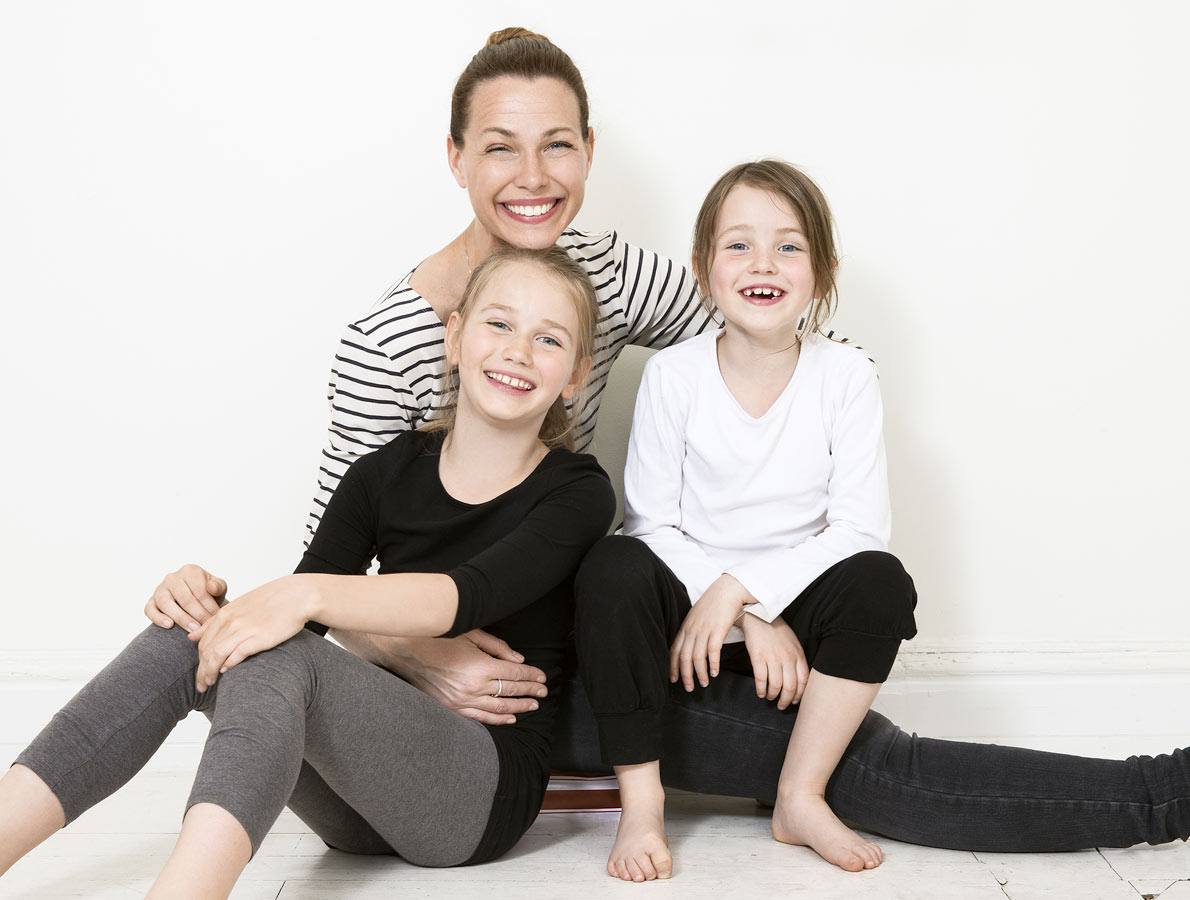 It sounds beautiful! So how would you sum up your family?
I have a husband, two daughters aged 9 and 11 and a cat.
All of us are pretty stubborn and full of energy so it is always a lot of projects going on in our home!

We love a busy home! Can you pin point your favourite ever family holiday?
We spend almost all holidays and weekends in our cottage in the countryside one hour South of Stockholm.
For me there is no better place to stay with the family. We spend a lot of time in nature, do a lot of cooking and socialize with family and friends.

Sublime! If you had to name one thing, what is it that gives you the greatest job satisfaction?
To see my great Boob-team succeed and to follow a project or a product from the first seed out to the market.

And what a team it is... Now finally, can you give us a clue about future plans for Boob Design?

Our aim is to have 100% sustainable materials in the collection within three years.
The biggest challenge is the change from regular polyamide to recycled as this process is all very new.
Besides that we continue our work with making new and smart innovations for mothers.
This fall we release our Windblocker styles: a fleece top and pads with a wind stopping layer that keeps the bust safe from wind and draught and helps to prevent engorgement.
Thank you so much for speaking to us Mia - it's been great getting to know you! Check out our full Boob Design range, including the latest collection here.