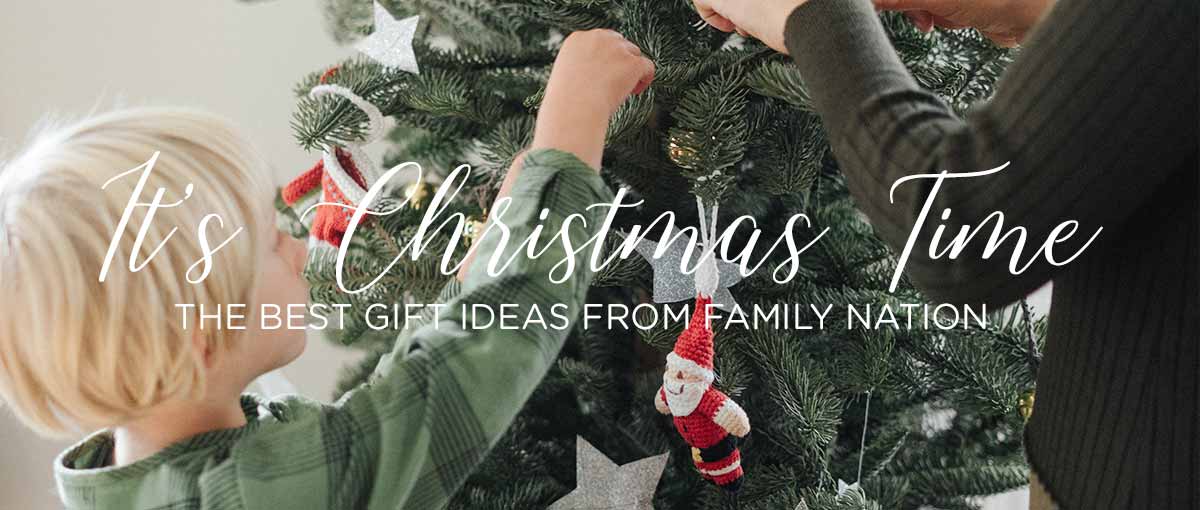 Christmas Gifts
Christmas is coming and Santa Claus is ready to lower himself from the chimney, but... what will he hide inside his sack?
Discover our big selection of gift ideas for children, but don't forget about the whole family: babies, parents, grannies and pets also!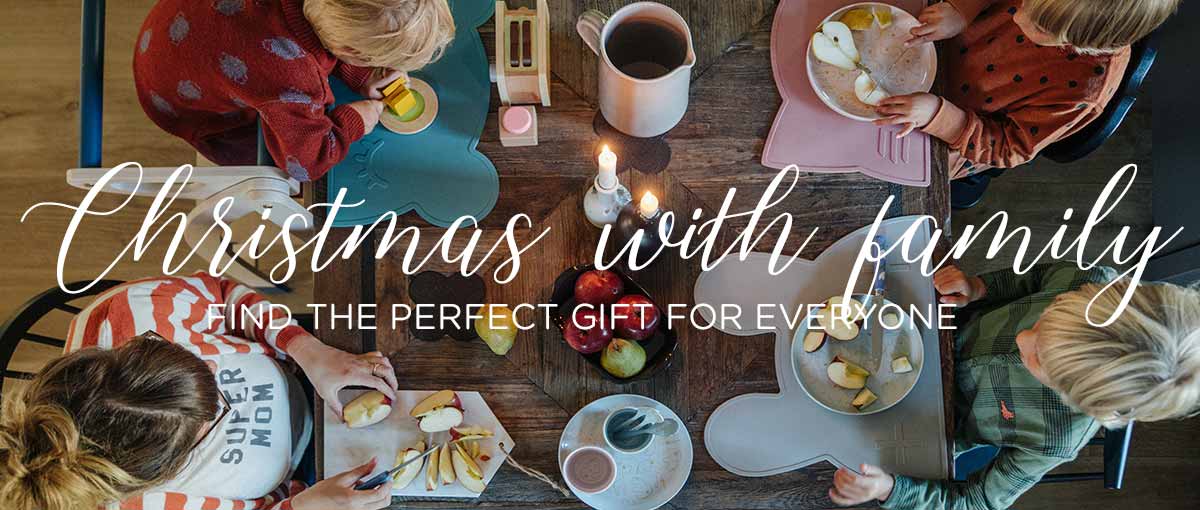 Choose the perfect gift for all the family
No matter how many facets and ways of being one has, the family is the family. Especially if you are in the Christmas air, with the warmth of the fireplace, gingerbread cookies, dinners with relatives, and of course... lots of gifts! Discover the gift ideas for the whole family!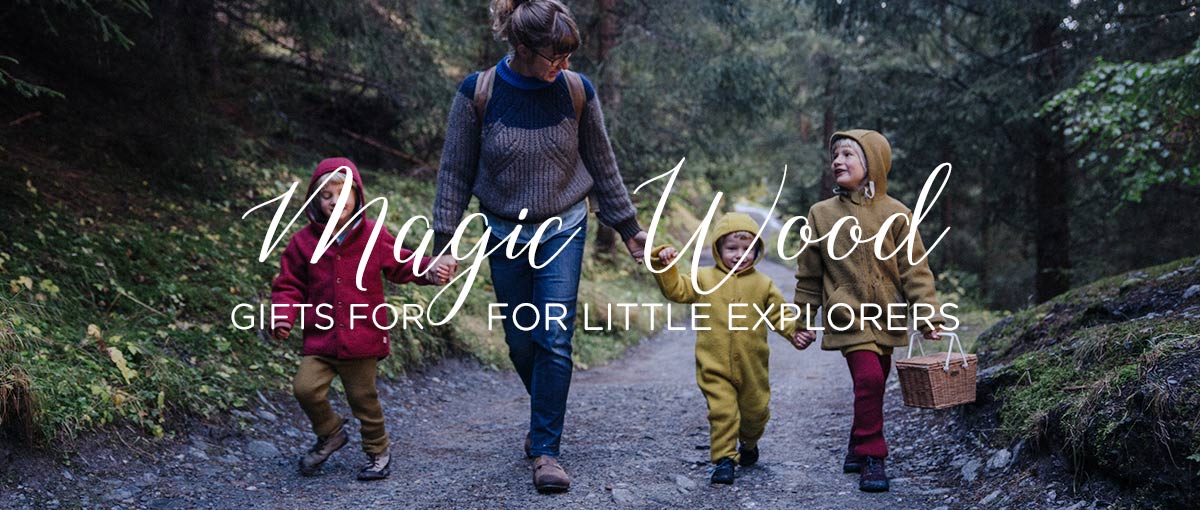 Come into the wood with us! And discover the magic of nature...



La selezione dei nostri desideri direttamente dal team di Family Nation:
i prodotti scelti da noi con il cuore, quelli che tutti vorremmo portarci a casa e farli nostri. Scopri cosa abbiamo scelto e perché.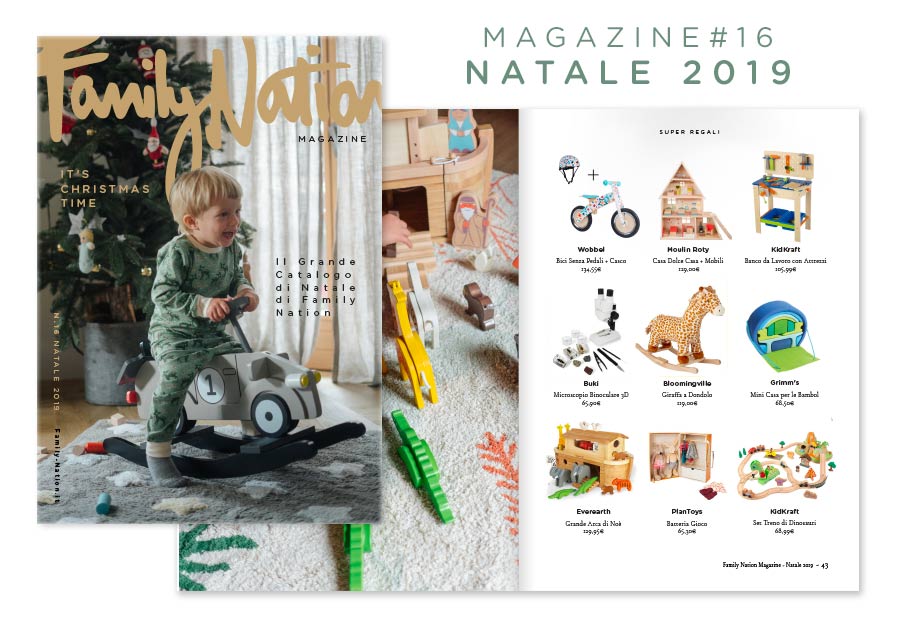 Read our Magazine full of inspiration and gift ideas!
All the beautiful pictures from our Magazine are made by the two photographer (and wonderful family): Giuli & Giordi ❤️



Doni natalizi per tutte le età
Quella del 24 Dicembre è una notte magica, il preludio di una ricorrenza speciale per tutta la famiglia. La ricca proposta di Family Nation ti offre una vasta gamma di prodotti ecologici e sicuri per genitori e bimbi, per trascorrere in modo indimenticabile una delle festività più attese dell'anno. Nel nostro catalogo online troverai tante idee regalo originali per festeggiare il 25 dicembre con un acquisto conveniente grazie a un ricco catalogo incentrato sulle cose che contano davvero.
Scegli lo stile ecofriendly che ci contraddistingue per vivere il primo 25 Dicembre dei tuoi piccoli con i giocattoli per bambini selezionati dal nostro staff, regali natalizi caratterizzati dalla grande qualità e dalla cura certosina per il rispetto dell'ambiente e nella scelta dei materiali. I nostri giochi in legno e bioplastica sono la scelta più adatta per donare ai più piccoli un giocattolo dal sapore antico, capace di durare nel tempo e insegnare loro la bellezza e il calore dei materiali di una volta.
Si tratta di prodotti unici, capaci di stimolare la fantasia dei più piccoli grazie alla filosofia "open ended" che i migliori brand della nostra offerta seguono per confezionare prodotti sempre originali e capaci di stupire. I doni open ended non prevedono un modo giusto per essere utilizzati, ma lasciano spazio alla grande creatività dei bambini che riescono a immaginare sempre nuove sfide e avventure. Uno stimolo divertente e educativo per il bambino, per condividere con la famiglia i momenti più magici del suo 25 Dicembre.
Le idee regalo per Natale di Family Nation includono tantissime soluzioni per passare in compagnia le feste, con numerosi regali per neonati, bambini di ogni età, mamme, papà, nonni e zii. Dagli accessori per le neomamme, utili e pratici, fino all'abbigliamento per bambini, sempre alla moda e di qualità, ti proponiamo un'offerta davvero completa, ideale per chi vuole festeggiare un 25 dicembre in famiglia con prodotti di alta qualità ed ecosostenibili.
Ti aspetta una festa davvero indimenticabile con l'offerta del nostro store, per un Natale indimenticabile dedicato all'affetto e al divertimento in famiglia, con grande attenzione al tema dell'ecosostenibilità.