Graco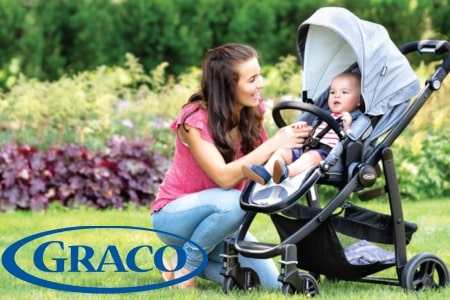 If you sre looking for strollers that keep your child safe and, at the same time, are practical and easy to carry the right answer is: Graco!
It was founded in Philadelphia in 1942 as "Graco Metal Products", but its real history begings in 1955 when the engineer Rex Thomas joined the team and created the company's first children's product.
From the outset , the company's aim has been to prevent a simple walk from becoming a cause of stress for us and our children. Strollers are often heavy and make transportation difficult, even by car. With Graco this won't happen!
Lightness and comfort make Graco products recognizable all over the world. Graco believes in the quality of the materials it chooses, creating long-lasting and safe products. For the brand, being a parent is the most important job in the world but with its little help, Graco will make your days more serene.