Jollein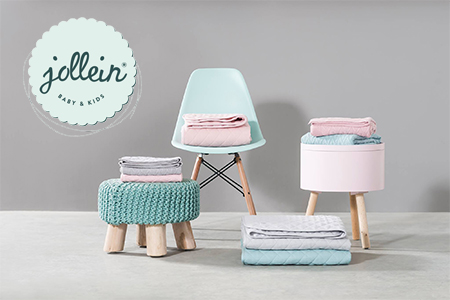 Jollein is a world of sweetness and tenderness!
Since 1973 this fantastic Dutch brand has filled kids' bedroom with lovely pastel colours and lots of fantasy.
Gorgeous baby nursery textiles and accessories, soft knit animals, rattles and many more
are the creations of this brand that's just impossible not to love! Original designs, attention to the latest trends, quality materials and a love for babies and their natural beauty make these products simply irresistible!