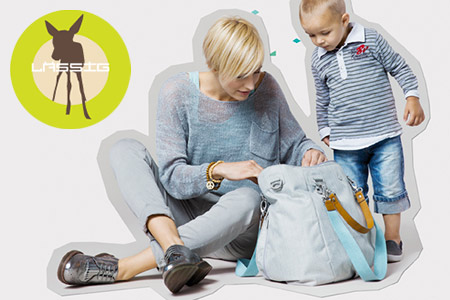 What is Lassig? Lassig is what this word means in German: casual! This young and inspired brand develops products that are casual, beautiful and functional, and also able to make your life easier! Their bags, diaper bags and accessories are carefully designed with a bright and stylish contemporary look and made with recycled, untreated, and sturdy materials. Free from PVC, nickel, phthalates and other harmful substances, Lassig bags are good both to the people and the planet! The brand also prints on recycled paper and takes social responsibility very seriously, only cooperating with companies that do not employ children and pay and treat their workers adequately, like they do themselves in their headquarters.
Welcome to the Lassig world, a relaxed world where contemporary design meets high quality recycled materials and the mission of creating a better future for our children!
Lässig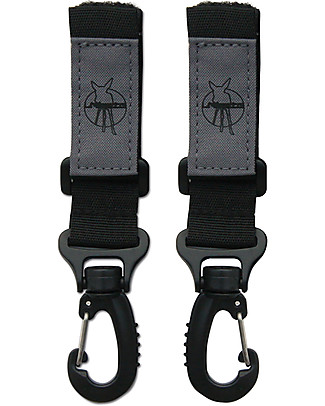 it's back
Lässig
Stroller Hooks, 2-pack, Black - Hook your changing bag to the stroller in total safety!
€ 8.90
Aggiunto al carrello
Item added to Cart