Dopper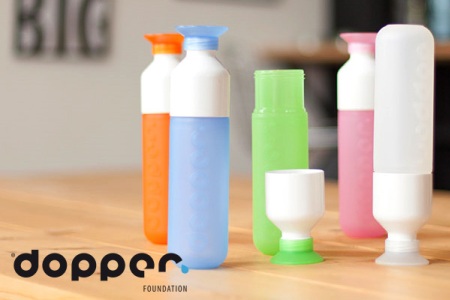 Every year eight million tons of plastic end up in our ocean. That's why Dopper and the founder Merijn Everaats created a reusable water bottle that make the single-use water bottles a thing of the past. Its designer Rinke van Remortel received in 2013 an honorable mention during the Red Dot Design Award and a silver Cradle2Cradle certificate, demonstrating that Dopper bottle contributes to welfare of peolpe and environment.
Beside the brand is socially active: in fact the 5% of net turnover is donated to the Dopper Foundation, that invests in projects and solutions to fight thirst and pollution. In just three years 10.000 people in Nepal will have access to clean drinking water.
Dopper is offically certified as B Corp, a Benefic Corporation, part of a new economy that uses business as a force to do good for planet, people and environment!