Jack n Jill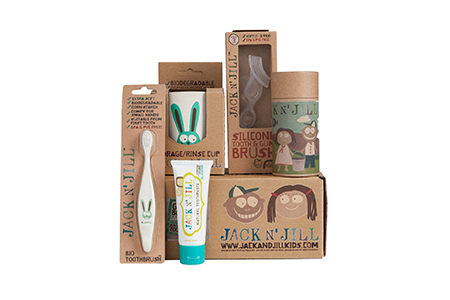 The Jack n Jill brand mission? Giving people organic and high quality products for kids daily hygiene.
Created in Melbourne in 1949, as family business, this fantastic brand takes care about his babies and kids from all over the world thanks to natural and recyclable products. All realized with organic ingredients with low environmental impact. The result? Safe and no-chemical toothpaste, toothbrushes and products for daily hygiene.
Organic ingredients and care for environment for 100% natural products that are effective and delicate: welcome to the fantastic world of Jack n Jill! Just the best for your kids!