JellyCat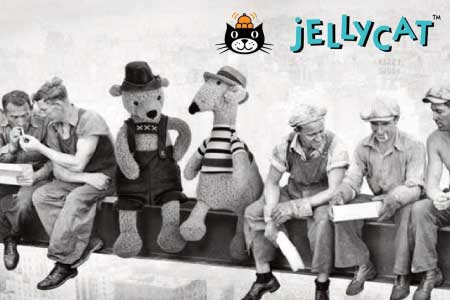 JellyCat is an English soft toys company that combines quirkiness and style!
Super soft, made with luxurious fabrics, JellyCats teddy bears, animals and baby toys are sometimes cute sometimes bizarre, but always irresistible! A child came up with the brand's name: he loved jellies and cats and somehow wanted to combine them both in one thing. And here it is, the silly thing: founded in London in 1999, JellyCat has grown considerably since then, launching two new soft toys collection every year, and is now worldwide recognized as the soft toy creator with a difference.
JellyCats bears, mice, owls, bunnies, foxes, birds and all other animals are irresistibly cuddly, sophisticatedly silly, hilariously humorous
: the perfect gift idea for all ages, to hug, cuddle, and adore!