Nadadelazos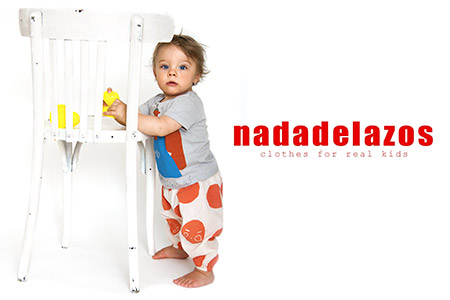 Our children's world is theirs, not ours! This important concept is the philosophy that guides marvoulous Spanish brand, Nadadelazos.
Their clothes contain an entire universe of colours, emotions, smiles and fun
, but also a dash of temper tantrums and shouting matches. The world of Nadadelazos is a special one in which we are free to get dirty, run, climb, ask questions and express our endless creativity and imagination. Nadadelazos uses only
quality organic materials, made with respect for the environment and with distinctive designs
that respect children's space.
A world so wounderful you'll want to be a kid again!