Cabbage Crochet Club for Family Nation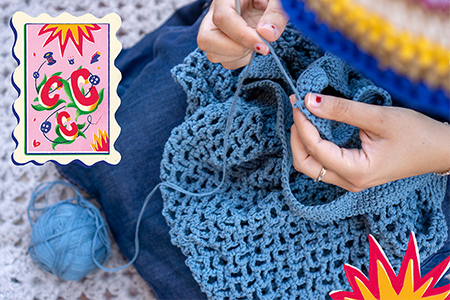 Cabbage Crochet Club is the novel family brand who supports handmade and recycled products.
The inspiration behind this brand, 100 % made in Florence, comes from Sandra and her two children Daniele and Valentina Cavoli.
By loving values and sustainability, style and quality, this family brand creates handmade products with care and passion. All the manufactured products come from italian recycled yards.
Cabbage Crochet Club weaves together originality and innovation with the strong local tradition of crochet.
This domestic brand entwines a profound attention to sustainability with its authors' different skills that go from stylism, to photography and creative grafic.
Every product, created exclusively for Family Nation, is unique and can be customized.