Frugi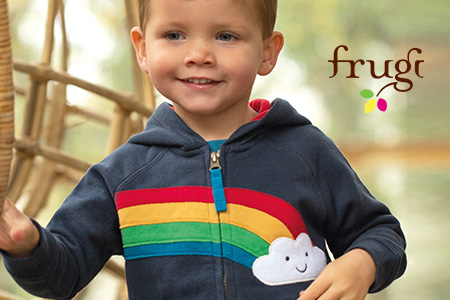 Frugi's big vision is to be the most desirable and trusted kids clothing brand on the planet. Yes, we know the planet's a big place, but Frugi is a fast-growing brand with loads of ambition!
It's all about scrumptious organic clothes that you just have to have because they're so gorgeous! And not only do these clothes look delicious, but everything is made from ethically sourced organic cotton too.
Our organic clothes now go from newborn to 8 years cheeky, with a range of breastfeeding wear as well.